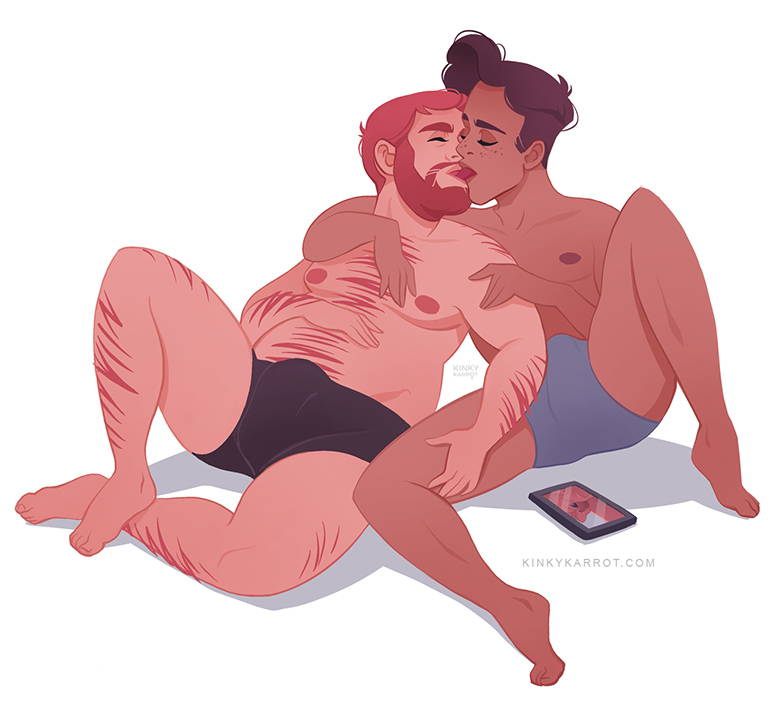 Does your identity fall outside of hetero and cisnormativity? Do you feel that your sexuality and desires aren't represented in porn and mainstream media? Discover our welcoming community of sex-positive queer folks — get inclusive advice and read real-life stories to explore your desires!
Does your identity fall outside of hetero and cisnormativity? Do you feel that your sexuality and desires aren't represented in porn and mainstream media? Discover our welcoming community of sex-positive queer folks — get inclusive advice and read real-life stories to explore your desires!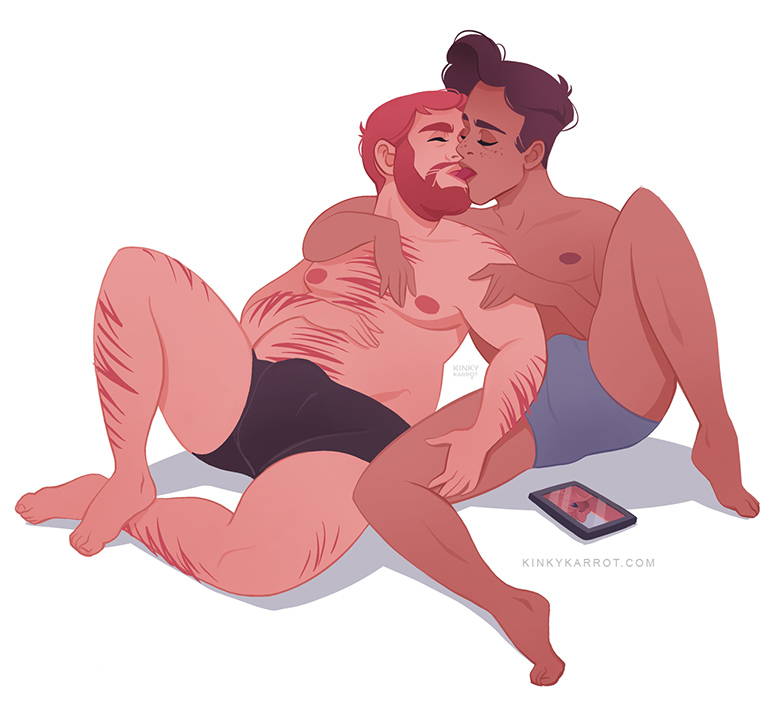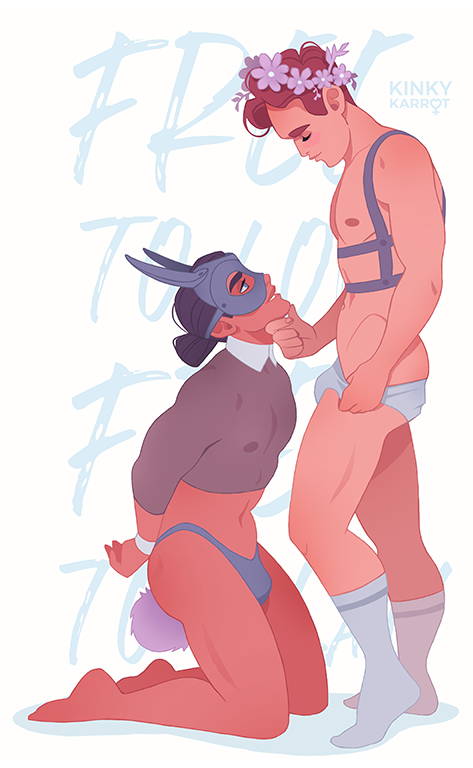 Is It Wrong to Say Queer?
'Queer' has long been a slur thrown at members of the LGBTQ+ community. It caused a lot of pain to a lot of people. That's definitely not what we mean here at Kinky Karrot.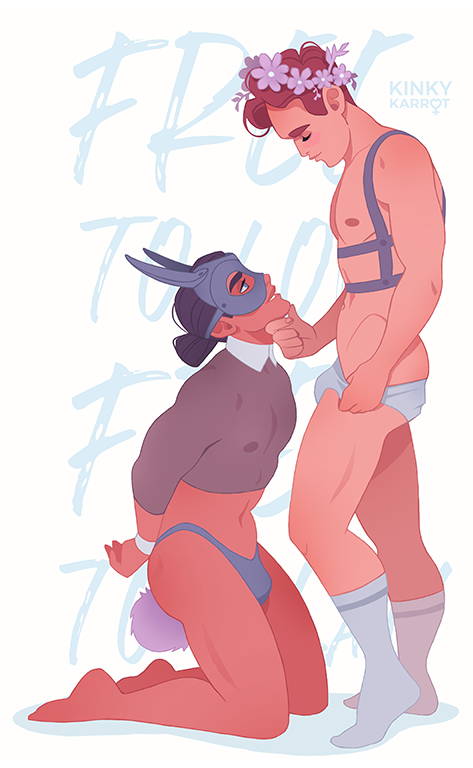 Queer has now been reclaimed by the community as an umbrella term to embrace any non-cisgender, non-heterosexual identity, relationship, behavior, or desire.
Peeps who identify as queer find this definition more inclusive (and less complicated) than the LGBTQ+ or LGBTQQIA acronyms. Moreover, by saying 'queer', they feel like they don't have to commit to just one label or go into too much detail in explaining their identity to others.
And that's exactly how we Karrots mean it. We use the term queer with love, pride, and to avoid pinpointing and labeling people's hearts and lives.
However, we do acknowledge that there are also people who don't want to be called queer and/or may find it offensive. Many like to use a specific term — they say, for example: "I'm gay" — because they feel that it best describes their identity, and that's awesome.
Remember, the only one who has the right to say who you are is you!
Can I Be Queer and Kinky at the Same Time?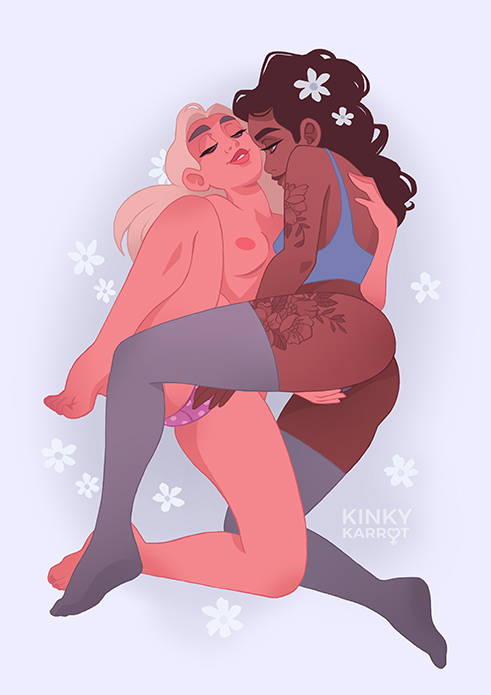 Absolutely, and we're glad you asked! Anyone can be kinky, whether they identify as straight or queer. And yes, that also means asexual individuals, because not all kinky activities are sexual acts and not all asexual people avoid sexual interactions.
The kinky community is extremely inclusive and sex-positive because its members have long been marginalized by society. Kinky and queer can and do absolutely overlap (but they also don't, it's up to you!), and the kinky community has fought hard for the rights of LGBTQ+ individuals.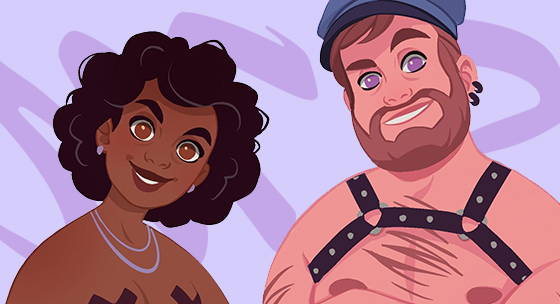 ARTICLE: On queerness, kinks and fetishes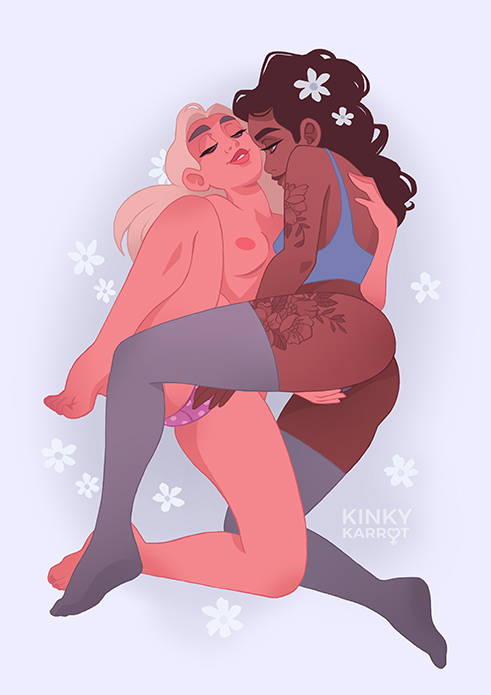 VOICES FROM OUR COMMUNITY
"BEING QUEER helps me fight against the social induced fear of needing a man, or anyone besides myself actually. It's a promise to myself to be myself, with all my colors and quirks. And it's proof that my love is valid in every way I'm experiencing it for myself and others."
- Sylvana -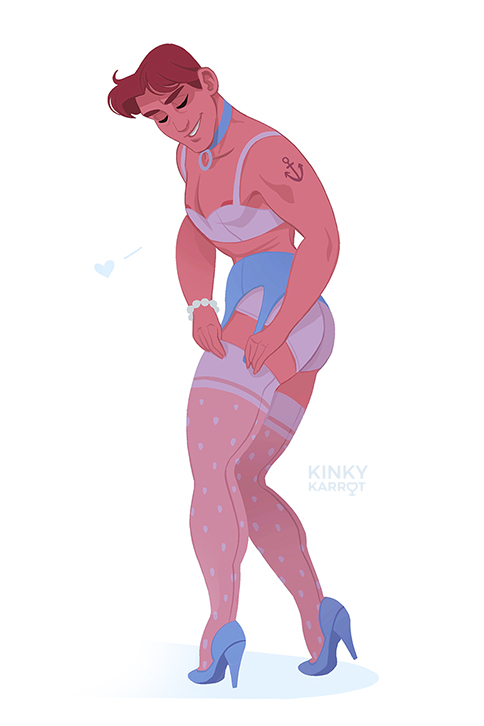 LGBT, LGBTQ, LGBTQ+, and LGBTQQIA
"Wow, now that's one big letter soup!" you may think. First of all, know that there is no set-in-stone right way to refer to people's sexuality, orientation, desires, and gender identity. For a large part of the population who has long been denied basic rights, respect, and political power, inclusivity is paramount.
So although saying LGBT isn't wrong and is perfectly fine for many, others feel that they're being left out. Acronyms are evolving to embrace everyone who doesn't feel comfortable with hetero and cis-normativity.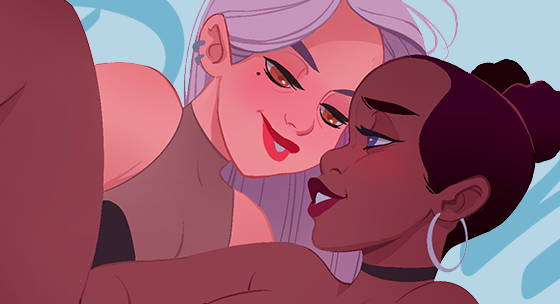 VOICES FROM OUR COMMUNITY
Coming out as transmasculine, physically transitioning to a more masculine body, and dating a trans man have empowered me to explore and understand who I am emotionally, romantically, and sexually. I've learned to love my androgyny, which drives my sexual spirit and frees me from expectations.
- Kai -
So how do you know if you're saying it wrong? Just ask! Chances are, if someone is feeling excluded or offended by your terminology, they'll let you know. When possible, ask before you apply a term or pronoun to someone so that you know what they prefer.
Here's a breakdown of the LGBTQ+/LGBTQQIA acronyms:

Lesbian




Gay




Bisexual




Transgender




Questioning/Queer




Intersex




Ally/asexual
Since there are a lot more letters that may be added and identities that may not feel represented by the above terms (for example, pansexual, non-binary, gender-fluid, a-romantic, and many more), the + at the end of LGBTQ is intended to acknowledge this limitation and include everyone who is feeling left out.
VOICES FROM OUR COMMUNITY
Practicing BDSM As a sub allows me to let go and trust my partners. Not being in control, when I am in every other aspect of my life, is freeing.
- Emalee -
READ THEIR LATEST STORIES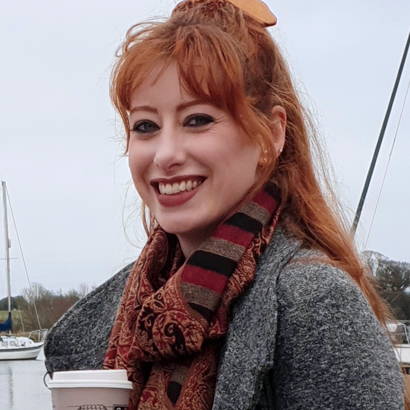 I'm underage, underdressed and distinctly under the influence at a friend's house party in the late noughties. Satin dresses, spin the bottle and performative acts of light lesbianism are all the rage...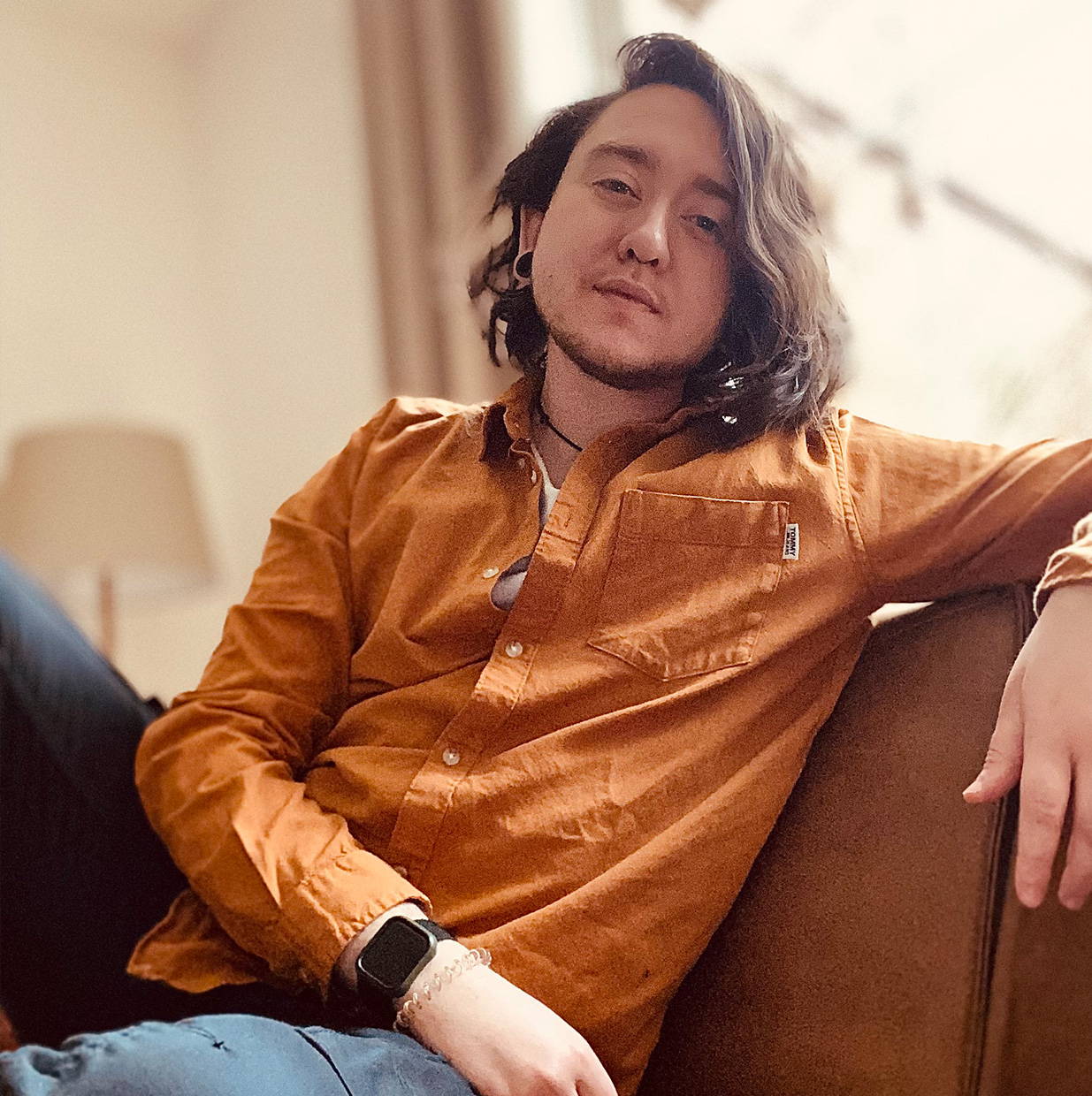 My name is Christopher and I have a vulva. That might sound weird at first and for some it might sound bewildering, totally new or like one would exclude the other – but that's just how it is...
LGBTQ+ Inclusive Sex Education
Have you ever asked yourself questions like:
Am I nonbinary or genderqueer/fluid?




How to have safe lesbian sex?




Is gay sex always anal sex?
These are very common and completely normal questions, especially among young people. Yet, school sex education rarely gives students the tools to answer them.
This often means that LGBTQ+ and queer folks are left with few options to ask questions and explore their sexuality and desires, leading to anxiety and unsafe/non-enjoyable sex.
TO BE REPRESENTED AND HAVE FUN AND SAFE SEX
LGBTQ+ sex and relationships are underrepresented by mainstream media and they are often looked at through the lenses of heteronormativity. The public is left with plenty of myths and misconceptions that hard to eradicate (a lot of people still think that all gay sex is kinky and that bisexuals are 'just greedy', for example.)
And when pornography is all there's left to learn about the reality of LGBTQ+ sex and relationships, then it's unlikely that young people will develop awareness, respect, and realistic expectations.
We want to change all that. At Kinky Karrot, we welcome queer peeps from all walks of life and encourage you to learn about all the wonderful ways in which you can enjoy LGBTQ+ sex, and maybe explore your kinky side too. If you're looking for inclusive LBTQ+ sex advice and tips, this category is for you!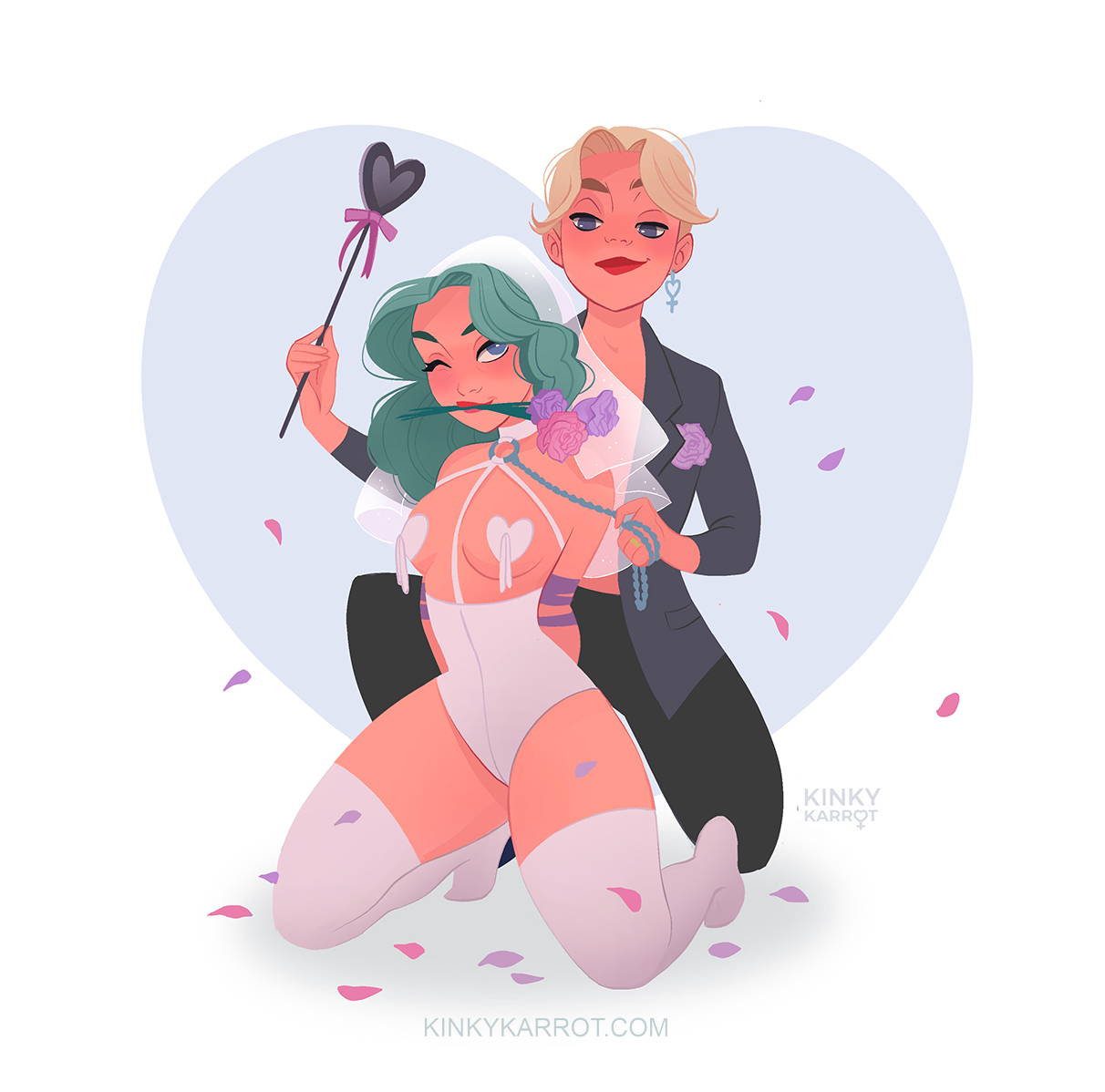 VOICES FROM OUR COMMUNITY
Growing up bisexual, It never occurred to me that you "needed to come out" and I just started dating men and women without thinking by about it. Being myself, unapologetically, from the beginning, gave me the strength to impose myself to a world that later tried to make me think I am not worth anything.

Always be your wonderful self, as there is no one out there that could be a better "you".

- Victoria -
ANY QUESTIONS OR FEEDBACK?