Long-distance Sex: How to stay sexy during quarantine
With vaccination campaigns being rolled out across the world, it feels like we can finally see the light at the end of the pandemic tunnel. However, there's still a lot to do and we'll have to wait a little longer until we can go back to normal.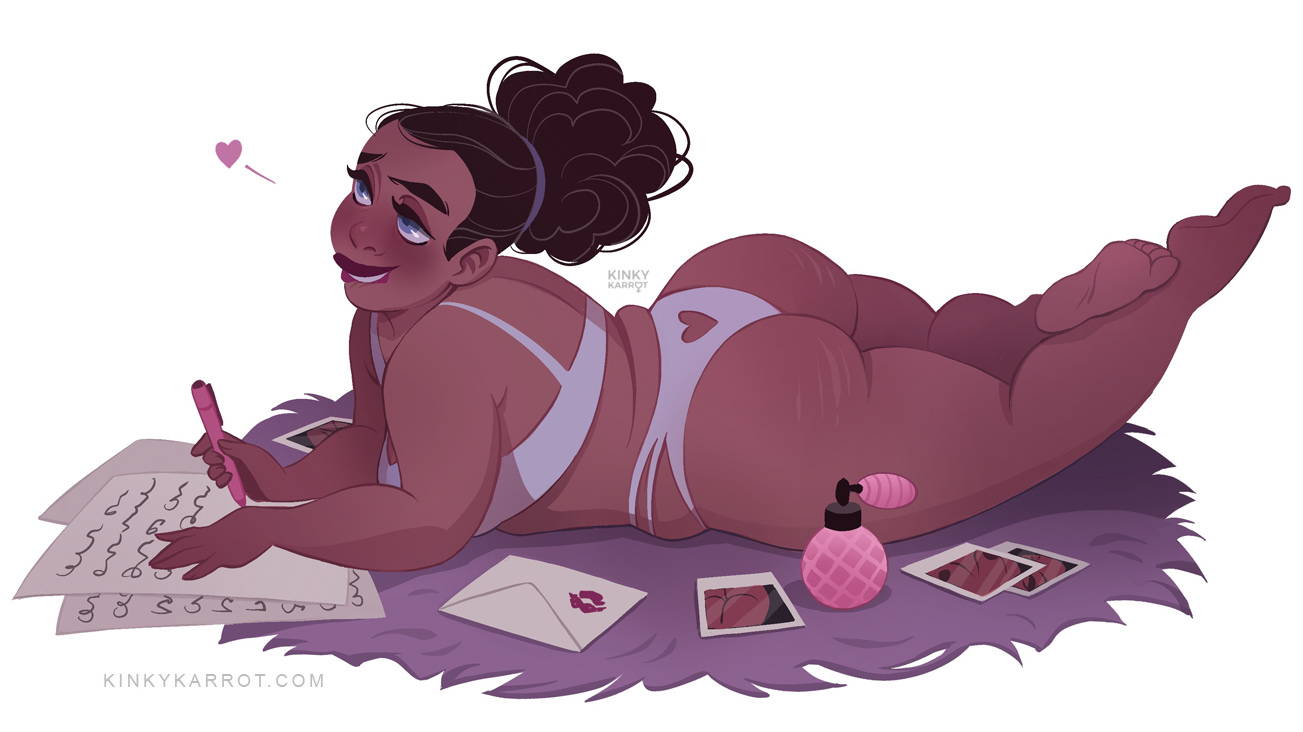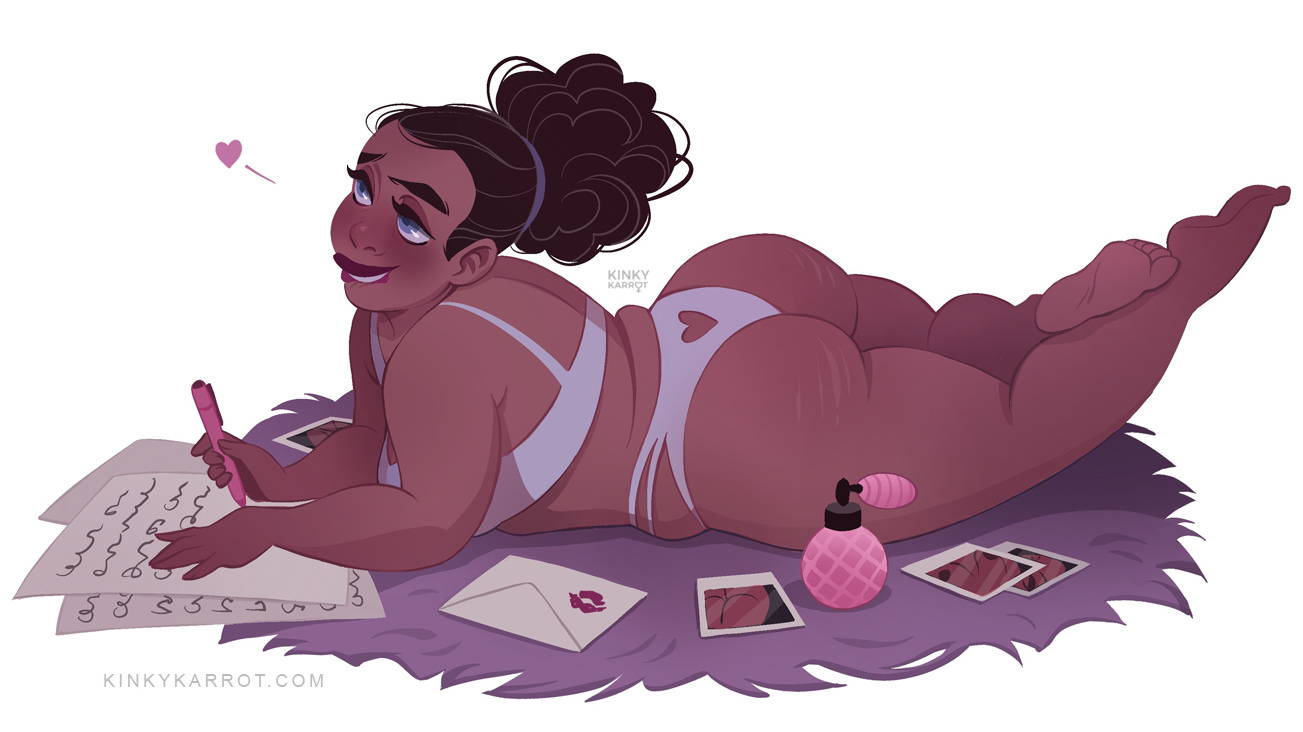 COVID-19 is affecting our romantic and sex life.
Young couples who were just starting to date may find it challenging to be thrown directly into a long-distance relationship. On the other hand, long-term partners may not have the energy to spice things up due to the anxiety-inducing year we've just been through.
Long-distance relationships are being tested during these exceptional times. Non-essential travel is discouraged for both national and international passengers and strict lockdowns are forcing couples who live in the same town to go long periods of time without seeing each other.
Don't worry though — here at
Kinky Karrot
we've got you covered. From sexting advice to safety and self-care, find the best
tips to spice up a long-distance relationship
during the pandemic (but also during more regular times!)
In this article, you'll read about:
Online safety advice: how to keep things sexy and safe at all times



Keeping the flame alive in a long-distance relationship — tried-and-tested tips that work



How better self-care and time for yourself can improve your sex life long-distance



How coronavirus is affecting couples
Sexting safety advice — How to keep things safe and sexy at the same time
Sexting is a great way to keep things hot long-distance. 'Sexts' consist of erotic content (such as hot texts, photos, and videos) sent electronically via email or using a messaging app. If done consensually, it can promote intimacy and self-esteem.
However, cyberbullying and revenge porn (sharing one's explicit material online without their consent) are real and can take a great toll on the victim's mental health and even affect their career.
Sexting should always be consensual and safe — if you're not 100% sure that these two boxes are checked, you should not be sexting.
Although there's no absolute guarantee that the recipient of your texts will respect your privacy and desires, here are some sexting safety tips for a more fun and worry-less experience:
Consent goes both ways. Before you hit 'send', check in with your partner and with yourself. You should both feel comfortable about sending erotic texts and if anyone has doubts, you should stop and have an honest conversation about it.

Avoid identifying elements. For increased safety, your photos and videos should not include your face and identifying marks like tattoos. Check your surroundings too: remove pictures of yourself from the wall, for example.

Avoid using a public wi-fi connection. Sexting from your local Starbucks or the airport is a no-no due to public networks' higher vulnerability to attacks. Turn off features that automatically back up pictures to the cloud for the same reason.

Don't share content that you've received. It goes without saying — don't do to others who are trusting you what you wouldn't want them to do with your hot material.

Use a secure app. Some apps have better encryption than others and some allow you to remove texts from the conversation on the recipient's side too (this must be done before they download the content on their phone, though.)

Act fast. If someone is pressuring you to send erotic content and/or you think they're sharing your sexts with third parties, don't wait to take action. This way you can prevent your content from being shared multiple times and minimize this person's influence on your mental health.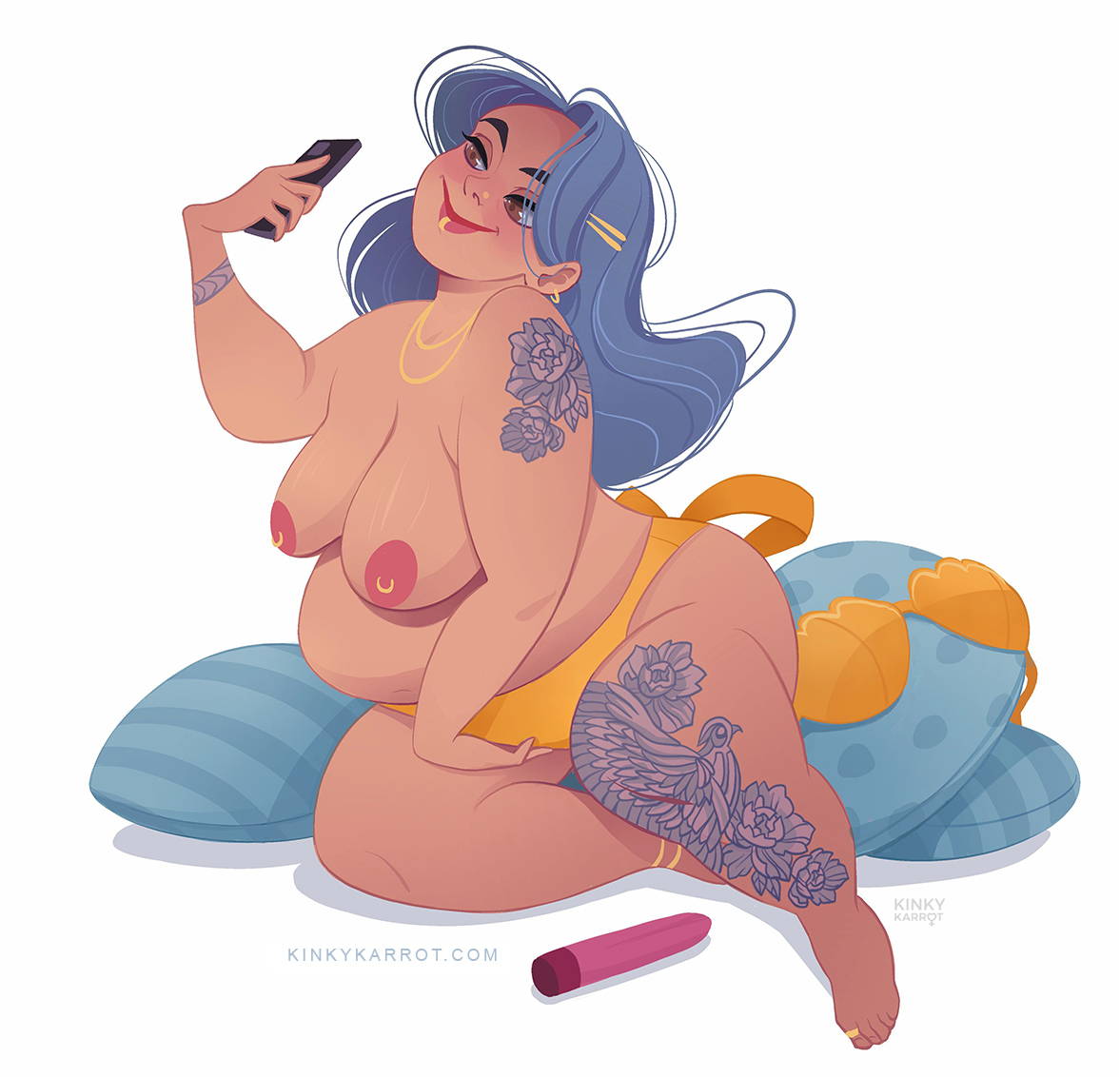 5 sexy tips for long-distance relationships
84% of people think that dating has become more difficult during the pandemic. Yes, we've all used a dating app or two before COVID-19 but the idea was to meet someone online, talk for a while, and eventually go out and see if things clicked in person.
Now, seeing each other (let alone getting it on!) has been moved much further down into the uncertain future.
Moreover, boredom is reported to be the number 1 reason for stress and couple issues during lockdowns.
So how do you manage to keep things interesting when you don't know when you'll get to see and touch each other again?
You may benefit from the following sexy tips for long-distance partners:
1. Dress up sexy for a virtual dinner date
PJ's is the new business casual and we're here for it. So don't get this tip the wrong way: you don't have to dress fancy to 'keep someone interested',
your glorious body
and personality already do the work. Try to do it for yourself instead.
It may have been a while since the last time you dressed up wearing your favorite shirt or dress, and you may have forgotten how incredible you look and feel when you do it. It's a guaranteed confidence boost and a great conversation starter. Plus, you'll get to see one of your favorite people put in the effort to look fabulous just for you.
2. More personal than sexting: Handwritten letters and voice memos
Consensual and safe sexting is great — but have you tried the old-fashioned excitement of receiving a handwritten letter? And yes, erotic letters are totally a thing.
If you think your partner may appreciate a visual element more, why not send a printout of a photo of you with a sexy handwritten note on the back?
And if you think you may like it, try voice memos — hearing your voice may be more arousing than any written text.
3. Boost your partner's confidence
Having a hard time keeping things sexy long-distance? If you feel like your partner could contribute more, it may be because their body confidence is not at its best during the pandemic. Whether their body has changed or not, it's not unusual for self-esteem to be affected by social distancing.
Compliments from their significant other can improve their confidence and help them get in the mood more easily. Remind them how hot they are and how attractive they look to you.
You don't have to wait for Christmas or birthdays to come around: show your love and thoughts with a surprise delivery — a new sex toy or hot underwear, for example. You could also try sending underwear you've worn if that's something you and your partner may enjoy.
5. Not all videos have to be hot
Maybe sending over an erotic video isn't really your thing, and that's totally fine. You should only do and say things you're comfortable with.
Why not recording videos of non-sexual acts? It could be a workout, a cooking video of their favorite recipe, or even a time-lapse of your latest IKEA furniture assembling disaster — watching your beau on camera is hot even when they're mopping the floor.
The video doesn't have to be perfect. It's just a way to remain close and part of each other's lives and it will increase your intimacy. It also feels great to know that someone you care for takes the time to record/watch it.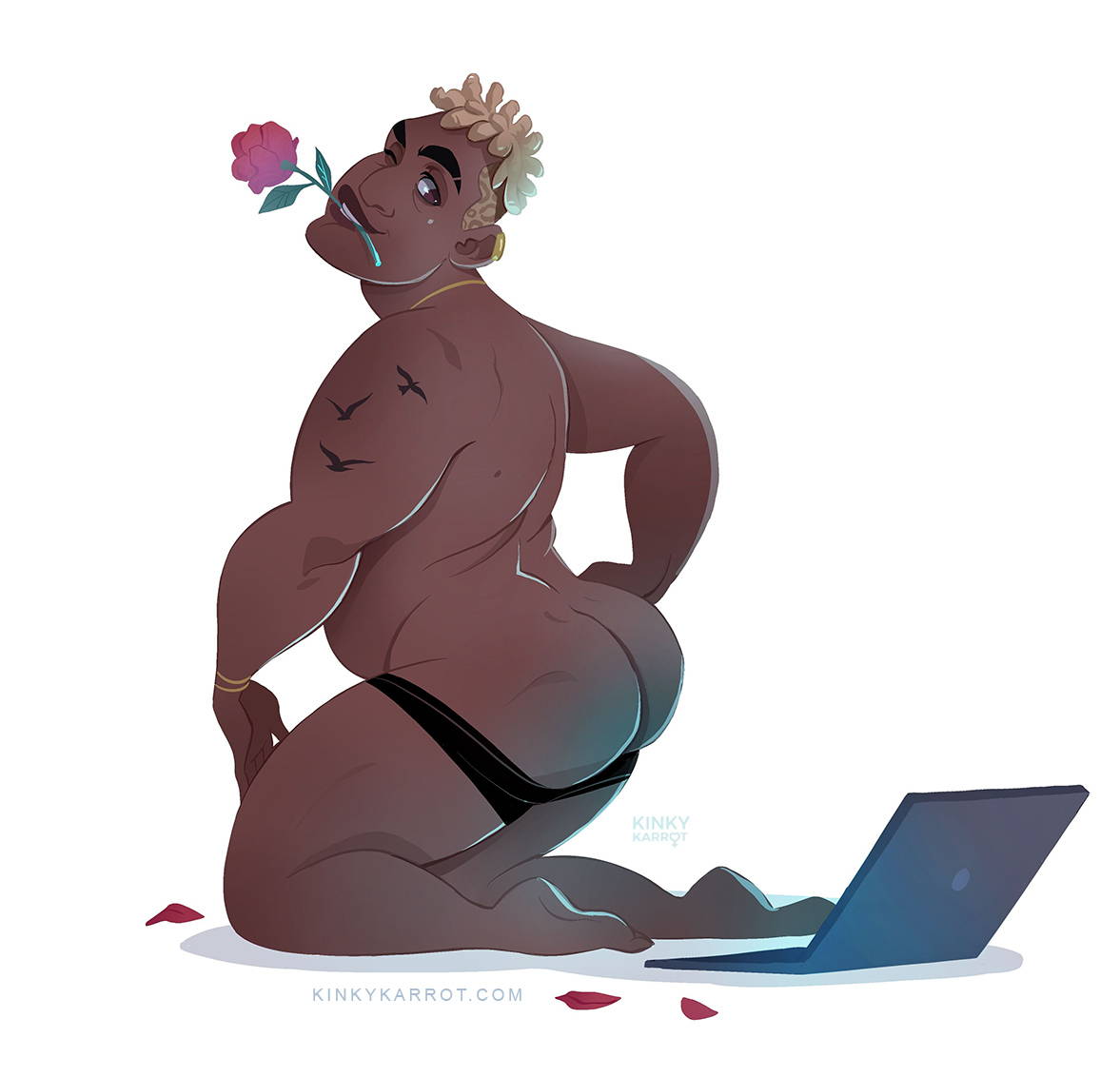 Self-care advice to improve your sex life during the pandemic
Remember when we said that taking care of your partner's confidence and mental health will help your sex life? It works for you too.
Taking care of yourself is the best way to tap into your creativity and sexuality when it comes to keeping the flame alive long-distance.
Here are some self-care tips that will affect your sex life positively:
Masturbation isn't a sin, a swear word, or something to be ashamed of: take the edge off of a stressful day and connect with your body



Try positive inner dialogue — remind yourself of your achievements during these difficult times and the obstacles you've overcome. You're doing great



Take time for yourself to do things you love. Remember that your happiness does not come from anyone else but from within



Talk to other important people in your life, even if it means not calling your partner tonight
How is covid affecting relationships?
There's no way around it — COVID-19 has changed the way we interact with others, including romantic relationships. Online dating has been around long before covid but apps like Tinder have seen a 15% increase in downloads in the second quarter of 2020. To facilitate social distancing, online dating services have launched new features such as live streaming and video dating.
Users report that dating has become more stressful. Seeing people outside your household certainly requires more planning now, and for many, it comes with the fear of putting yourself and your dear ones at risk. Not to mention that with bars, restaurants, and museums closed, there are fewer things to do on a date.
Those already in a relationship may find that the rise in anxiety and depression levels during the pandemic affects couple dynamics. 4 out of 10 adults in the US report symptoms of mental health challenges — up from 1 in 10 adults before the pandemic.
When it comes to sex, women's sexuality seems to be more heavily affected. An Italian study found that during lockdown, over 26% of respondents identifying as female perceived a decrease in sexual desire and over 17.6% found it more difficult to reach an orgasm (only 6% of male-identifying participants reported the same issue.) When asked to guess what was causing these changes, most female participants pointed towards pandemic-induced stress and worries.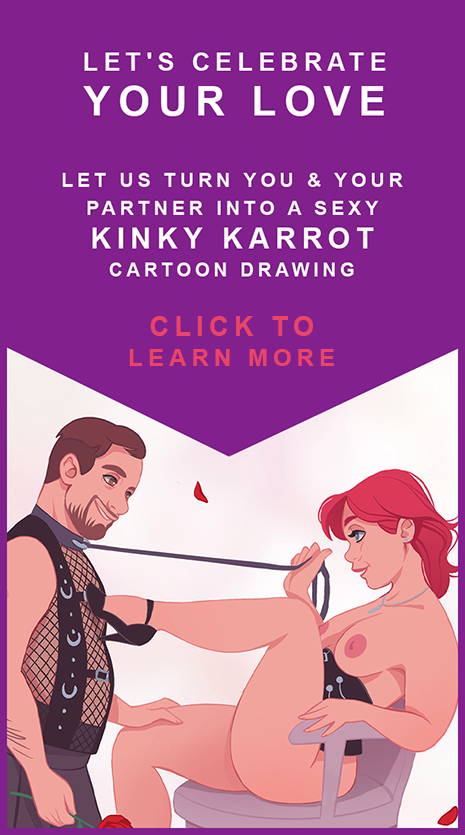 Positive effects of COVID-19 on relationships
It's not all bad news, though. Some are able to find a silver lining. In several studies, couples also reported that the pandemic had positive effects on their relationship, such as:
Being able to spend more time with their partner



Discovering new hobbies and activities to engage in as a couple



Developing better communication skills, especially for those who need to date long-distance



Getting to talk more and knowing a person better before having sex for the first time/jumping into a serious relationship
How are you keeping your long-distance relationship fun? Do you have any tips for other couples? Let us know and get in touch via Instagram @kinkykarrotor write us ane-mail.
these topics might also interest you
SOURCES FOR THIS ARTICLE INCLUDE

https://www.businessinsider.com/tinder-hinge-match-group-dating-apps-more-users-coronavirus-2020-8
https://www.kff.org/coronavirus-covid-19/issue-brief/the-implications-of-covid-19-for-mental-health-and-substance-use/
https://www.frontiersin.org/articles/10.3389/fpsyg.2020.565823/full
https://www.verywellmind.com/relationships-during-covid19-survey-5105103
https://en.wikipedia.org/wiki/Revenge_porn