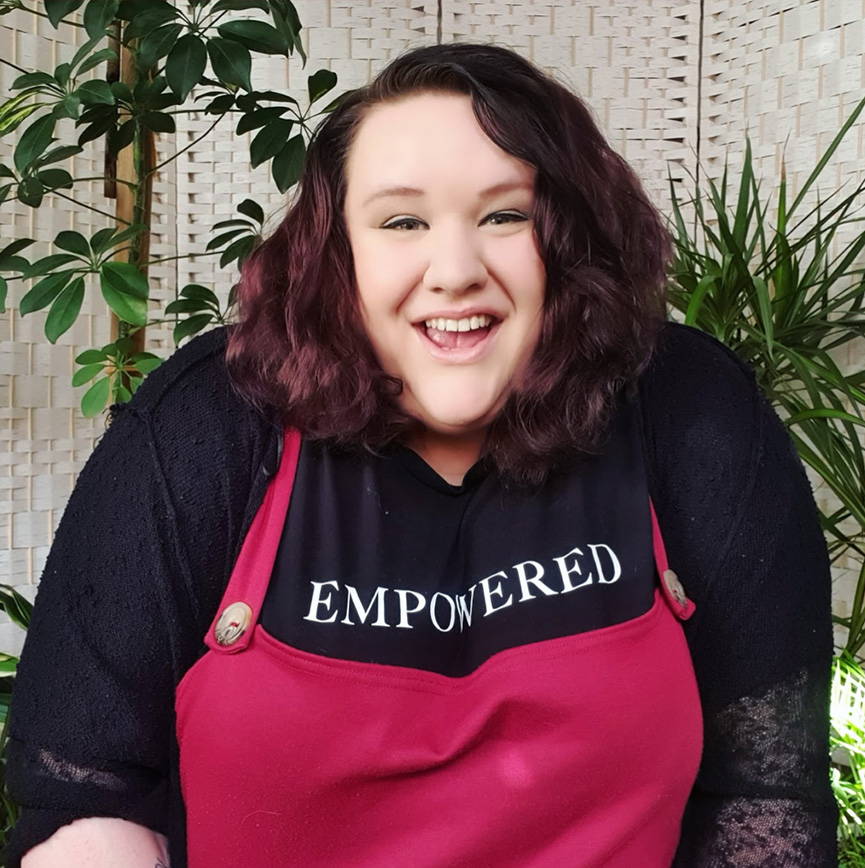 (Please note that when I discuss women, girls, females etc. I am including any and all who identify that way.)
From a young age I was taught that, as a girl, sex would be painful, awkward, and uncomfortable to begin with. The inference being that I would get used to it and maybe, in time, enjoy it.
For a long time I didn't have any influences that challenged this. Friends would talk about their first sexual experiences and the stories weren't good, I had a few brief experiences of my own as a teenager that were underwhelming and confusing.
At the same time, I was (and still am) battling binge eating disorder. Because I was so uncomfortable with my body, I didn't feel able to share it - the idea of being naked in front of someone filled me with fear. So I began to shy away from any potential sexual experiences. I also stopped exploring my own sexuality because all aspects of sex felt off limits.
Then I went to University and met some wonderful humans. One of them was a girl who was bigger, like me, had been put down and bullied, like me, but unlike me she had come to University determined to leave that in the past - she saw it as an opportunity to reinvent herself. She also came with a fierce and unabashed set of beliefs about the way women are treated in society. This was how I first learnt about feminism, and the idea that the way we are taught to think and be as women is not necessarily the right way.
I should also mention that it was she who bought me my first ever vibrator.
It was at this time that I began exploring my own sexuality. I was still crippled with fear about the possibility of another person seeing my naked body, but I decided that if I couldn't do that I could at least learn what made me tick.
What I learnt is that I am a very sexual person. The first time I had a real, honest-to-God, orgasm was a kind of revelation to me. Over the years I became very attuned to what my likes and dislikes were. I learnt that there were kinks I would enjoy - I learnt that I preferred to read about sex rather than watch it. I had never even considered that "porn" (as it is presented to us, anyway) could be available in other formats like that. And I amassed an impressive collection of sex toys.
As I grew older, I still didn't feel comfortable with the idea of being with someone else physically. But I gave myself all sorts of challenges and experienced some physical aspects of sex solo. One thing I had always been afraid of was penetration - because I was taught that it would be painful for me. But because I was exploring myself, I was the one in control of how I would experience it. I went easy on myself - the beauty of sex toys is that they come in a variety of sizes - so I could start trying "penetrative sex" at a pace that was comfortable to me, and not painful. Gradually building up until I thought "well… I kind of have lost my physical virginity in a way". Although the concept of virginity is very limited - by societal standards it basically means an act of penetration. Which of course doesn't take into account many other experiences, but let's remember that I was still undoing all of that stupid education I'd received.
At the age of 27 I met someone who told me that they found me attractive. I was initially dismissive of this idea - I just couldn't understand or accept it. Yes, I had made a lot of progress in terms of myself, but still… naked in front of another person was not something I thought I could do.
But, by the time I was 29, we had sex. And you know… it wasn't painful. It wasn't too awkward. It wasn't uncomfortable. Because I had had the opportunity to discover and allow my body to adjust to all sorts of things. I knew what I liked, I knew what felt good, and I knew how things would feel. In a way… I felt powerful when I finally did lose my "having sex with another actual person" virginity.
Afterwards, I remembered all those stories my friends had told me about their first mutual sexual experiences and I felt sad. They were filled with confusion, pain, and shame. Shame usually stemming from them feeling like they hadn't done something right, or that it hadn't been "perfect". But there is no such thing as truly perfect when it comes to sex. And there is no one path to take in your own sexual journey. I was then astounded to hear from some of them that they wished they had had my experience, which I couldn't believe because I was just their "loser" friend who didn't have sex until they were 29.
We put so much pressure on ourselves to get it right. To do things by a certain age, or in a particular way - but there should be no rules when it comes to your sexuality and experience of sex. There should be better education, more conversation, and we should be encouraged to know and understand our own bodies above anything else.
I am finally proud of my journey - all I can wish for anyone else is that they feel the same way about theirs, regardless of the path it took.
Is there a personal experience you would like to share with the Kinky Karrot community? Then write us a short summary of about ten sentences, what you would like to write about and why you think it would be an enrichment for the community. We look forward to hearing from you and are excited about your story. (Please note that these are real life experiences / stories, not fictional stories). Get in touch!
READ MORE FROM THE COMMUNITY