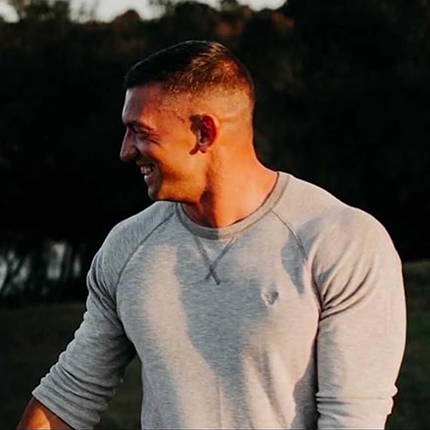 Hey everyone,
I wanted to take this opportunity to share my personal experience with a Dom(me)/ Sub relationship. Sharing this openly is very new to me, but Marie and this community she has brought together really allowed me to be more comfortable with who I am.
I'm extremely lucky to be the sub of an incredible
Domme
who is also my wife. Our relationship didn't start that way, but after 8 years together I wouldn't trade what it has evolved to for anything in this world. The dynamic and
power exchange
of being a submissive male to an incredibly inspiring and powerful woman is something that has made me the best version of myself. Serving, loving, and submitting
has opened doors to happiness between us I'd never imagined
, and our love is at its strongest and best.
This dynamic didn't happen overnight, and actually came about a few years into our marriage. We've always been into kink and incorporated a lot of role reversal in the bedroom. My entire life I've been far from submissive in nature and in public. However, after beginning my relationship with her, it didn't take me long to desire and even crave submissiveness between us. Despite a strong feeling of wanting to try the Domme/Sub dynamic it took me years to fully open to her about it. It's always come off as taboo and I feared how she would take introducing such a relationship to her. Luckily for me, she's incredibly understanding and when I finally came around to being honest with her, I regretted not doing it much sooner. It's now been around a year since we really embraced our roles and we are still both working daily to be the Domme and Sub that work for us in particular.
One of the best parts from this style of relationship is that it works in and outside of the bedroom. I'm not just her sub when the door closes, but more so from the time I wake up in the morning. We've never really believed in traditional gender roles, so that made the transition much easier for us. Everyone's versions of this will differ, but I am a service sub. Meaning I gain the most pleasure by making her happy, hyping her up, and doing anything and everything she wants. A few of the small things I make sure to do is how I address her, such as always using Queen, Domme, or Ma'am. I maintain our home with the cleaning and small tasks, along with other maid like duties that she requires. I also ask her permission for spending habits and any decision that would interfere with my time at home or our relationship.
I know these things sound controlling but they're actually far from it. The reward of her happiness enhances my own and it being a day to day dynamic is a huge reward in itself.
Now, when the bedroom door closes is a whole different world. We both enjoy a very Femdom vibe, and all the serving and pleasing her throughout the day is even more enhanced. Our intimate time deeply revolves around the passion of pleasing her first. Needless to say, her release is the main priority and always comes first. Outside of that we embrace a lot of intimate massage and cuddling time and she is amazing at making me feel loved and cared for as her sub. While sex is extremely important to us, it's the love, passion, and power leading up to a release that makes us tick.
I hope my sharing will reach others who desire this type of relationship and will allow them to also open up to their partner. Being from a small rural community, I'm accustomed to the standard man of the house mindset. However I feel extremely fortunate to be part of a movement that respects and shines light on how powerful women really are. My part just happens to be being the sub of the most powerful woman and Domme I know. Being her sub has given me purpose that is less self centered and more selfless. While she has a strong and commanding presence in my life, she also holds the key to my heart and makes me feel more loved than anyone or anything. Like I said, I wouldn't trade what we have for anything…
Is there a personal experience you would like to share with the Kinky Karrot community? Then write us a short summary of about ten sentences, what you would like to write about and why you think it would be an enrichment for the community. We look forward to hearing from you and are excited about your story. (Please note that these are real life experiences / stories, not fictional stories). Get in touch!
READ MORE FROM THE COMMUNITY