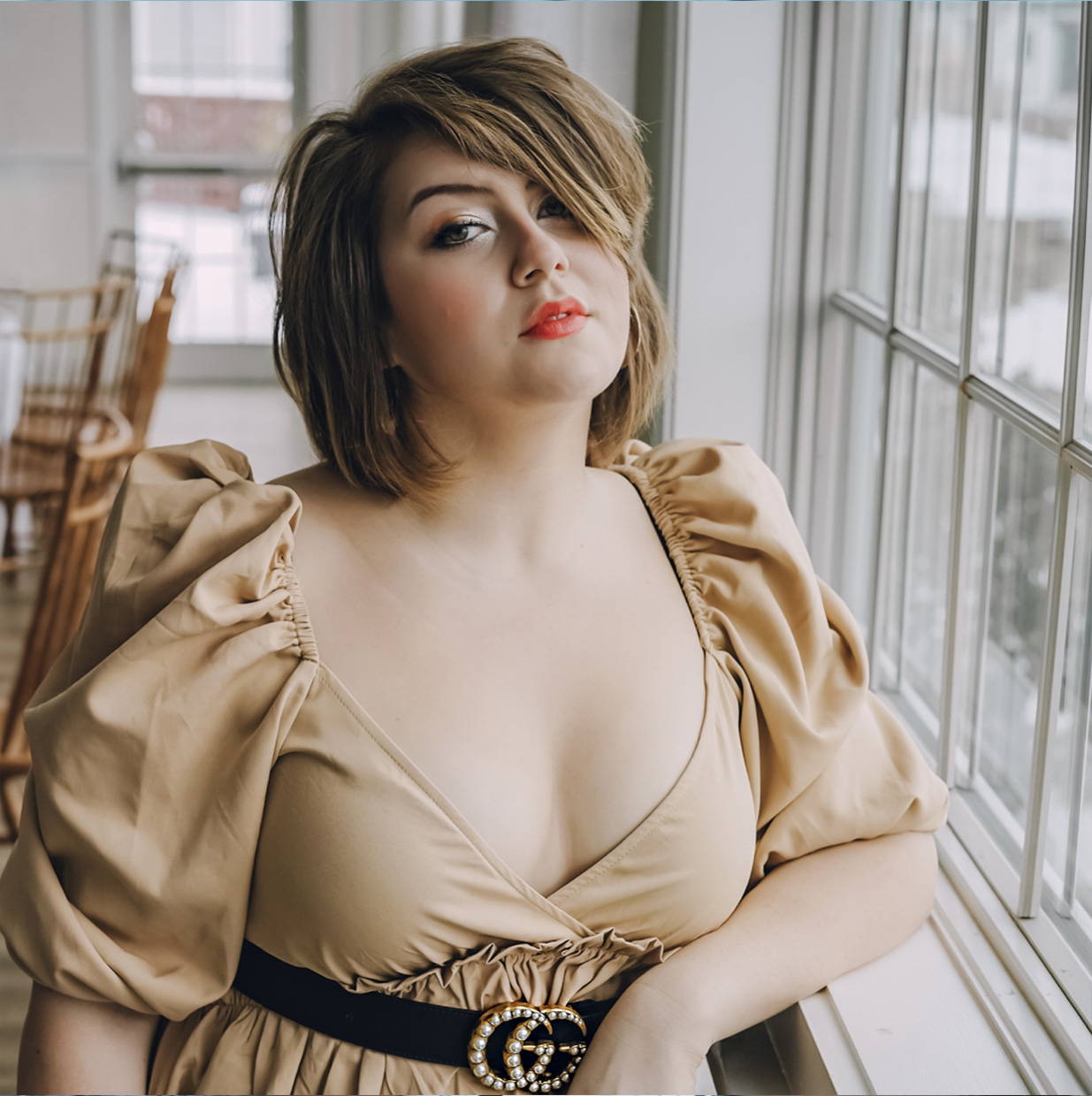 "Kneel."
I exhale all of my resistance, struggle, frustration, and pain. I inhale and replace it with acceptance, trust, love, and anticipation. I do as He says.
Contrary to popular belief, He does not immediately throw me around like a ragdoll, rough and limitless. While, yes, Daddy does get certain privileges in that He may consensually rock my shit, He takes me in for a moment as I kneel before him. He lifts my chin with his fingertip, looks me in the eyes, and smiles. It's a silent "Are you ready?" that I immediately understand. I smile back as confirmation, and He brushes my hair from my neck and secures my collar tightly. From there I know I can call my safe word at any point, but I am also confident that He will respect my limits. I trust Him, and I look forward to releasing control for the duration of the scene He's lovingly orchestrated. He makes me feel safe, cared for, and respected.
Submission, particularly female submission, is misrepresented as abusive, spontaneous, and unethical by most media outlets. It is portrayed as a patriarchal wet dream in which the submissive woman will do whatever some fake, unestablished tyrant of a dominant says.
BDSM
requires careful, intentional negotiation between all involved. Boundaries are placed, limits are expressed, and lines are drawn just as much as interests, fantasies, and goals are discussed.
BDSM
without these negotiations can be dangerous, and that is why getting to know one another is imperative prior to being thrown into a scene.
The process is quite involved and requires emotional maturity and respect on both sides of the dynamic.
The media focuses on "sexy" yet abusive dynamics between characters, rather than emphasize the effort and communication skills that those in real BDSM and kink dynamics work hard to develop and explore with their partners.
I am a switch; I tend to top/dominate more casual partners and fall into submission with long-term partners. I am also bisexual, so this can apply to queer folks as well. I've been in the kink community for three years now, but it feels like an eternity. When I submit, I love letting go of all of my responsibilities and I feel empowered in my ability to relinquish control. In daily life, my submissive tendencies manifested in people pleasing and overextending myself. Through exploring BDSM and kink I've learned what my limits are and how to communicate them efficiently, not just in a D/s or kink dynamic, but in everyday life. I tend to be dominant in my vanilla life, so submitting behind closed doors feels therapeutic and eases some of the anxiety I struggle with on a regular basis.
While kneeling is an outward expression of powerlessness, what most people miss is that as the submissive I choose to kneel. I choose to obey. I am fulfilled by my choice to intentionally hand over my power to another person. I am measured, informed, and conscious in my decision making as a grown woman. It is infuriating when submission is interpreted as weakness or ignorance because submission is challenging and takes a lot of effort, just as domination does, but in an entirely different way. Submissives are generous, creative, loving, and most of all, brave.
I feel liberated in my choice to submit because it makes me feel grounded, present, and connected to vulnerability and softness. Submission is the only place where I feel comfortable opening my heart, especially in a tough environment like New York City. When I submit I feel seen and honored for my openness.
Is there a personal experience you would like to share with the Kinky Karrot community? Then write us a short summary of about ten sentences, what you would like to write about and why you think it would be an enrichment for the community. We look forward to hearing from you and are excited about your story. (Please note that these are real life experiences / stories, not fictional stories). Get in touch!
READ MORE FROM THE COMMUNITY